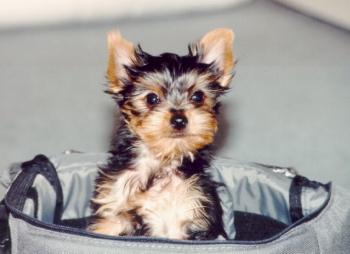 Dirty Secret: "If you're cute enough, anything in the world can be yours."
Advice to Other Yorkie Boys: "Never, ever, let them put a bow in your hair."
Records Held: Yorkie World Record for throwing a grape six feet.
Dislikes: Closed doors and kids, though I'm getting better (terrorized and dropped by little girl at a young age).
Vocabulary: Sit, shake, speak, stay, come here, go, walk, outside, boat, no, good boy, go pee, go get it, where's, Eric, Barb, Stephanie...